With it being the New Year, it is now time for my 2018 New Year resolutions and 2017 accomplishments. First for my 2017 accomplishments, I have to say that 2017 has been a good year compared to my disappointing 2016. Of all the years that I have ran my business, 2017 is the year that i brought in the most money, which is a big improvement from 2016, which was the year I brought in the least money. This year I bought a heat press and added mugs to my business, which has been a success. I also bought grid wall to display my picture at my booth at events and I have had an increase in sales since I did so. I also started my blog this year, which has helped bring attention to my business. I did my float in the Griffith 4th of July parade for the 2nd time this year and won 2nd place for the best float. The biggest highlight of 2017 was seeing the great American eclipse. I am glad that I was able to get into the path of totality and that it wasn't too cloudy. Another big highlight of 2017 was my Special Olympics basketball team made it to and won state. We won gold medals. I also went to Charleston, South Carolina in May, which was the first time of me and my mom going to the ocean together. I also went parasailing for the first time on this trip, which was very fun. I also ran a 5k for the first time this year, which was the aut2run for autism 5k that I also sold my pictures at. I didn't place, but I did finish it. Also in February my business Facebook page made it to 500 likes. I also had a lot of fun playing my guitar at the local open mics this year. Now for my 2018 new year resolutions. One thing I would like to do in 2018 is improve my business. I would like to put out plenty more blog posts in 2018. Like I said before, blogging has helped bring traffic to my website. After buying my heat press and being successful with the mugs in 2017, I would like to make more products with my heat press in 2018, including pint glasses and t shirts. I would also like to do balloon arches and pictures for people in 2018. When the Griffith 4th of July parade comes, I am going to try to win first place with my float after winning 2nd place last year. I would like to build my online following in 2018. I have been researching ways to bring traffic to my website, which I will be putting to action in 2018. I also wouldn't mind doing some hand made frames for my pictures. Also in 2017 there were some art fairs that I wanted to sell at, but I found out about them too late and the application deadline had passed. I am hoping to sell at some of these art fairs in 2018. In January I will be doing so special needs drivers ed through voc rehab. Hopefully I can get a drivers license in 2018. Also starting in January I have a person that will be helping me find a job. Hopefully I can get a job and even go to collage in 2018. Here in my last blog article I talked about how I wanted to get married some day. If I am going to have a wife, then I need a way to support her. It would be the greatest thing of all if I can make a living off of my business, but I have a long way to go for that. It would also be nice if I could get a girlfriend and improve my social group in 2018. In 2017 I found out about the night to shine special needs dance, but I found out about it pretty last minute so I was unable to go. Hopefully I can get a good date for it and go to it in 2018. Maybe I will luck out and meet my future wife there. I would also like to improve my music in 2018. I would like to get a least one guitar pedal in 2018, since that is something I still have yet to do despite me playing guitar for several years. One of my nephews got a bass guitar for Christmas, another one of my nephews got a drum set for his birthday, and I met another autistic guy who plays guitar at the northern Indiana autism expo in 2017. With that being said I am hoping to do some full band performances at the Griffith central market and maybe some of the local all ages open mics in 2018. That is my 2017 accomplishments and 2018 new year resolutions. I would like to thank everyone for the support in 2017. I cant want to see what 2018 has in store.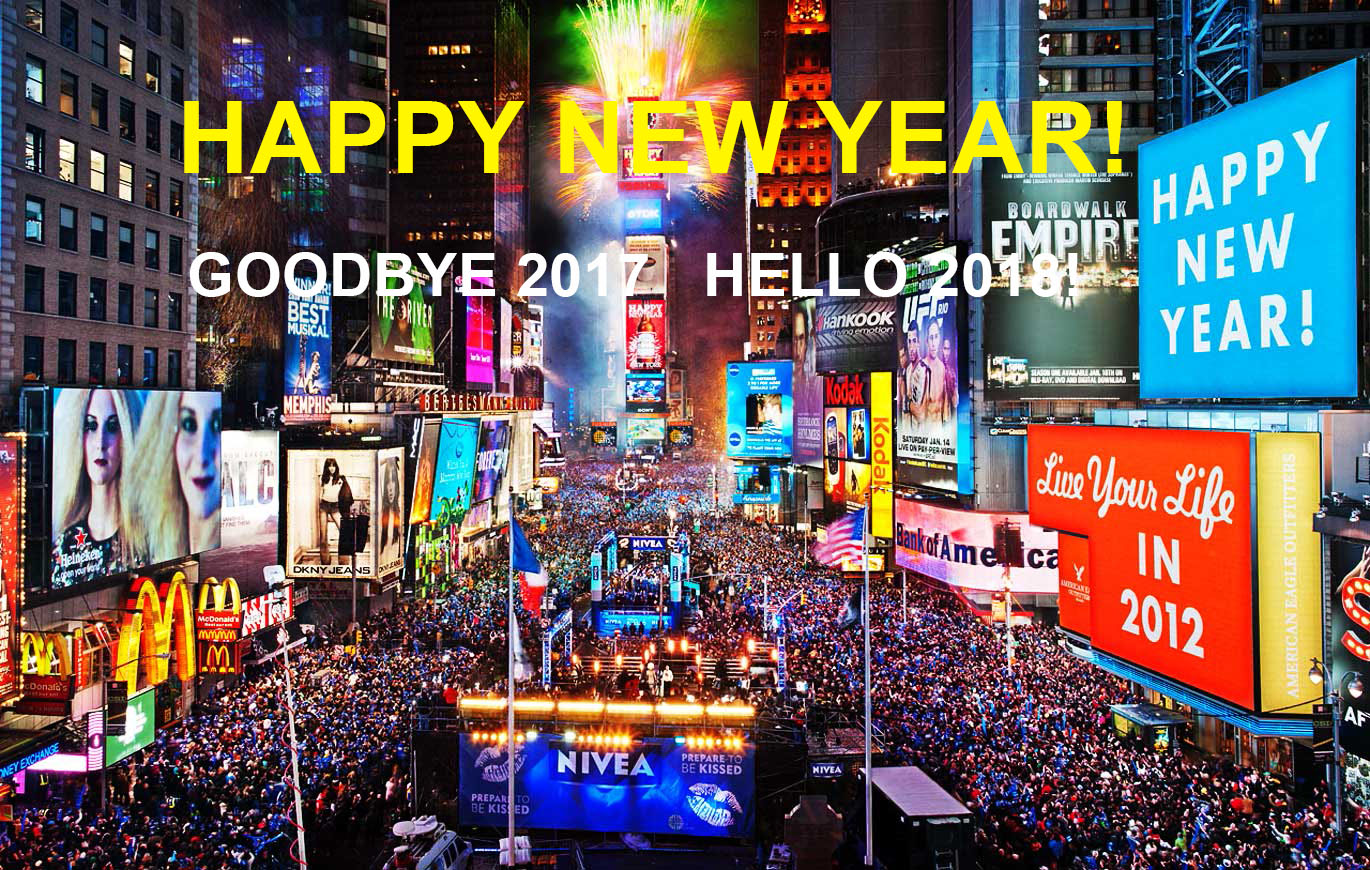 Happy New Year from Autistic Eye Art and NWI Differentability Club
© James Leslie – Autistic Eye Art-The world through at autistic eye.
website: autisticeyeart.com
business Facebook: www.facebook.com/AutisticEye
social group Facebook: www.facebook.com/groups/nwidifferentabilityclub/
music Facebook: www.facebook.com/JimmyLeeLeslie/
Pinterest: www.pinterest.com/autisticeyeart/
be sure to subscribe to our blog to receive an email each time we post a new blog article, like our Facebook Pages, and follow us on Pinterest.